On Wednesday, the Israel Defense Forces dropped thousands of leaflets via aircraft onto the Syrian side of the Golan Heights which admonished the state army to cease cooperation with Iran and the Hezbollah terrorist group.
This operation was underway mere hours after Israel carried out a number of airstrikes in southern Syria, including in the Syrian Golan.
"We will not allow anyone to violate the stability here," read flyers embossed with the emblem of the 210th Division of the IDF, the guards of the Syrian-Israeli border along the Golan Heights.
The army added that it would "take action against Hezbollah and Iranian operatives at any time, as needed."
These pamphlets also contained references to a recent Syrian attempt to detonate explosives against the IDF along the two countries' shared border, an attack which Israeli sources declared as being backed by Iran.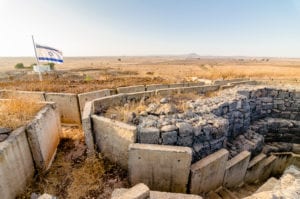 "Hezbollah and Iran, as we have seen in recent years, use [Syrian] military sites, military personnel and Syrian civilians unintentionally and carry out their terrorist missions against the State of Israel," said an IDF spokesperson.
Israel has dropped similar leaflets over the years in order to avoid bloodshed and war.
These events occurred after Israel bombed key Syrian military positions that threatened the country's Northern settlements on Tuesday.
The official news agency SANA reported that Israel launched a series of airstrikes at 11:50 p.m. at sites in the rural areas south of Damascus and in a village south of Quneitra near the Israeli border with Syria in the Golan Heights.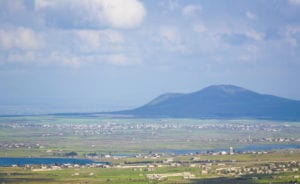 Syrian news reported that one of the strikes hit targets near the village of Ravina, just east of the Israeli border near Quneitra. Israel has accused the Hezbollah terrorist group of establishing a base of operations in this area.
The Tuesday night strikes were reportedly aimed at a site in the village of Jabal al-Mana, south of Damascus, an area that had previously served as Iran's base of operations for its neighbors in Syria. On July 20, according to the suspicion, Israel bombed an arms depot in this area that was used by Iran's proxy.
The reported attacks came a week after a large round of strikes that were in response to what the Knesset says was a failed Iranian explosive attack on the Golan Heights.