The Israel Defense Forces are currently in pursuit of a band of terrorists who attacked several young soldiers near Jenin, Israel. Only one soldier was injured in the strike that was quickly stopped by courageous IDF personnel stationed in the area. The hurt soldier did not require medical attention.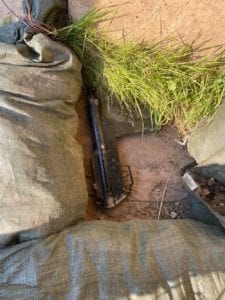 "The IDF Spokesperson's Unit said two suspects in a vehicle approached an IDF checkpoint outpost near Jenin, part of the Menashe Regional Division. As they approached the outpost, the suspects accelerated and attempted to run over the soldiers while also shooting toward them (The Jerusalem Post)."
One of the terrorists dropped a gun in his haste as the suspects fled the scene while still attempting to shoot at the IDF soldiers. All of the main roads in and around Jenin have been blocked off by IDF troops in their ongoing manhunt to find the perpetrators.